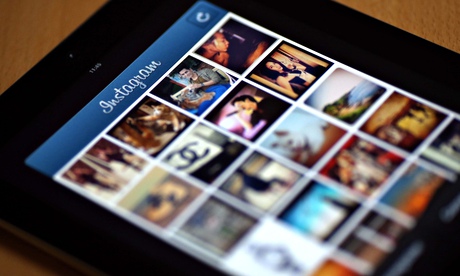 With smartphones and tablets rapidly becoming the world's preferred method for connecting to the internet, brands are looking to mobile video as the next great battleground in advertising. Advertising tailored to mobile devices is growing rapidly as services such as Amazon Prime, Netflix, YouTube and Sky encourage mobile viewing. Meanwhile, social media platforms are looking for ways to boost the use of mobile video ads.
Facebook, which gets nearly 60% of its ad revenue through mobile, according to its Q1 2014 figures, sees mobile video as a burgeoning area and is introducing a range video ad formats. These include Video App Install Ads, which enable marketers to drive downloads of their apps through video ads in the mobile news feed. The social network has also launched its premium auto-play video ads in the US (which play silently until clicked, after which the sound comes up) and is introducing this to other markets, including the UK.
Meanwhile, Facebook's image-sharing social network Instagram has introduced video and is striking deals with brands to create what is being billed as beautiful and memorable advertising.
Chris Jacob, director of product marketing at Salesforce ExactTarget Marketing Cloud, believes that mobile video is quickly becoming a vital part of most marketing strategies. He says: "As mobile video consumption continues to increase, it is becoming an important medium for marketers to maintain brand awareness, build loyalty and influence the customer journey.
"Advertisers are realising that delivering engaging location and smartphone or tablet-optimised video is not only powerful, but is also becoming the best way to reach much of their target audience."
An attractive feature of mobile video advertising via social networks is the sophisticated audience targeting and analysis that is now possible. Jacob points to other advantages, such as tapping into the always-on customer environment and reaching potential consumers when they are most engaged. Jacob says that customers are engaging with mobile video more actively too, choosing to view the content rather than sitting passively through a standard TV ad spot.
To get the best out of mobile video advertising, brands need to use one of the ad management platforms that can guide them through what can be a complex process. Salesforce ExactTarget Marketing Cloud offers the Social.com service, a platform allowing advertisers to launch, manage and optimise their video campaigns efficiently and at scale.
Social.com enables brands to use their first-party customer data to better inform their targeting through Facebook's Custom Audiences product. This allows brands to supply Facebook with email addresses from their customer list so the social network site can anonymously target those users with ads. Meanwhile, social.com also offers features such as Interest Clusters & Draft Campaigns, which help boost return on investment.
Mobile video offers stunning prospects for advertisers to engage with audiences through the devices that they keep closest to them. They will need to bear in mind that there are differences between how people use their smartphones and tablets - tending to spend longer on tablets while using smartphones in a more functional way. But given the opportunities for targeting people by location, activity and through their social networks that mobile offers, brands are likely to build it into their marketing plans.
Coutesy :